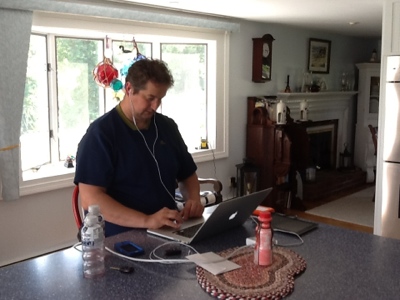 So I'm lounging around the house here, down at the Cape. I've blogged plenty before today, and can type like my fingers are on fire, but I've gotta say… Typing on my iPad has always been a pain in my backside, and today is no different. Tony and I are going out to dinner tonight while the rest of the family make their way down here. I can't wait til everyone gets here so we can relax together and enjoy family time. I miss my grandmother and have been gone most of the summer, to this point, so while everyone else was hanging out together I missed… Everything. Everything and everyone… Numerous times.
Looking forward to a few things… As soon as Tony stops working. We came down early to miss the traffic and so he could work all day. It's a great plan, except for the 'working' part. Missed most of the traffic and he was on time for all his meetings and stuff, so it all worked out just fine.
Dinner tonight is at a nice place in town, courtesy of my aunt. She always knows that right thing to do for people…Y'know? We'll be out on the deck at a specially reserved table which she's certain "is the best seat in the house". I don't doubt it for a second, either. My aunt has great taste in all things culinary. Hopefully I'll post pictures to prove it, later.
The weather was dicey on the drive in, but the sun is shining and the breeze is floating in off the water… Maybe we'll walk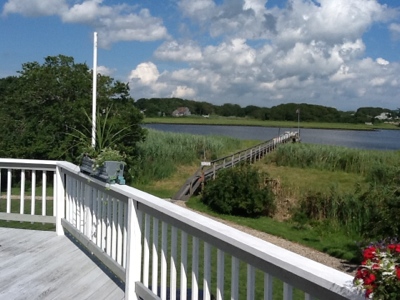 down to the dock in a bit and check out my uncle's kayaks. Still haven't been in the new boat yet… Not yet. Soon. I'm sure. We'll see. It would be nice, but it's not a priority. Y'know what is a priority? The candy store. I grin, of course. The best non-pareils are found right here, mid-cape. And since I'm starving because I've only had 4 slices of – what I've dubbed – "the world's worst orange", I'm all about food right now. Tasty non-pareils would hit the spot, without a doubt.
So far, this new app is holding up. Next step? Take a couple/few photos and add them into the mix. I'm gonna get to testing that part of the app right now, and you can see how it goes.
Edited with BlogPad Pro