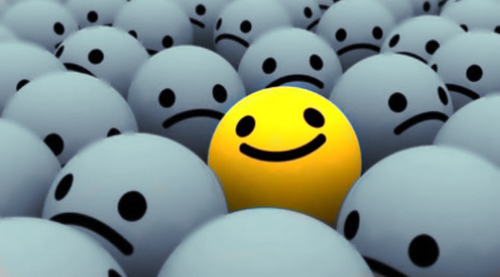 We had this exceptionally powerful windstorm push through the area two nights before Halloween and I'm just now getting around to blogging about it. Our power wound up being out for 4 straight days and many in our town will have to wait as long as 6 days before theirs can be restored by the power company. Apparently, there were more than 300,000 people without power after this storm. That's 55% of the power company's customers, and more than the number of people who lost power in the epic Ice Storm of 1998. Not sure if you remember that one, but it coated the entire eastern seaboard North of New York, from what I remember. I could be wrong, but I think it extended, at least, that far South from us. It coated the US and a wide stretch of Canada with a sheet of ice inches thick in places. It knocked out power, shut down roads, downed trees all over the place, and became this life threatening state of emergency because it was in the middle of winter. At least this windstorm we just had wasn't in the dead of winter, because if it was I'd be writing a totally different sort of blog.
I guess the reason I'm writing this entry is to talk about the different attitudes and mentalities I've seen during this minor (very minor) incident. Yes, we lost power for days on end. It happens. Especially when you live in a small town like Bowdoinham, Maine. We have a population that maxes out just slightly over 3,000 people. It's awesome. I love it. I love having a Main Street with only 1 Country Store (with creaking wood floor boards) in it. I love that the old town school, all grades, which closed back in the mid 1900's is now the town office and houses the community library, which is open on select days of the week. I love that my neighbors are resourceful cattle farmers and produce farmers, woodsmen, game wardens and hunters who live off the land as much as they're comfortable. I love that my water comes from a well on my own land, that I can hear the birds chirping in the day and the insects chirping at night, and if there's an unknown somebody sighted by a town resident the word is put out and everyone becomes observant of what outsider may be prowling around in our community. It's a way of life not afforded a lot of other communities and I wouldn't change it for the world. Not even the part where we're out of power for a week straight, and in some cases, 2 weeks straight.
It's kind of funny to me how different people can view the same experience in different ways. This power outage situation, as an example. I'll start out by saying we have a whole house generator. We got one years ago after continuously losing power for no apparent reason, time and time again. We would lose power in the middle of dead calm, blue clear sky, days. No wind. Sun shining. No clouds. Literally, no reason for our power to go out, and yet there we found ourselves, sitting in a slightly darkened house without electricity. So instead of complaining about it repeatedly we invested in a whole house generator. Now, when the power goes out and we could freeze to death in the wrong situation, we have power and we have heat, and it only took 12 seconds for the generator to flip itself on to provide this for us.
As I made my way across different town's Facebook pages, including my own town's, I noticed how there were a couple of different groups of people. There were the people like us, who were out on the roads first thing the morning after the storm hit, to help clear trees from the streets and to do welfare checks on neighbors and townsfolk. We had our "can do" hats on and a positive attitude to take on whatever challenges were thrown-out before us. It rained on us, the wind was still a presence for a while, and there was debris all over the place. But streets were, literally, blocked. entire roadways were victim to giant downed trees that could not, at all, be moved without a crew of guys, chains, trucks, and chainsaws. It took a team of people who were able and willing, and who wanted to be out there in the thick of the mess. And all week long we all held the same attitude we had that morning: we can make it through this. It's just another storm that knocked out our power. The power company is working overtime to get us all back online and if anyone needs help all they need to do is respond to any one of the offers from all the neighbors in this community who are opening their doors for warm food, drink, and cell phone charging provided by their generators.
To me, extreme weather and events like power outages that result from them are one big adventure. Not only can I deal. I want to deal. I love it. I love being in the middle of a situation I/we need to figure out how to make it through. That's what life is about. Complacency is boring. Let's shake things up a bit. Let's see what happens when we lose our power. How long can we burn candles and read in the dark, and stay at home before we lose our minds and have to go for a ride. How many pictures can I take of the disaster and which will be the best? Are we in danger? I love being in danger! Ok, not imminent life threatening "I could die doing this" danger, but you know what I mean. Outside of a normally expected safety zone. Absolutely. I wanna be there! Life is lived … there.
But I have to tell ya, it's these people who bitch and moan the entire time. Complaining about what everyone else is going through, but which they're dealing with without complaining. The power's out, my water won't pump, I have no way to flush my toilets, I can't shower, I can't get the internet… I can't… I can't… I can't…
All of these complaints because they didn't heed the warnings that a storm was coming and power outages are imminent. They must have just thrown caution to the wind and hoped for the best, or something. Regardless… once they were in it, it was their attitude that made their experience, not their power being out. I know. I've been there. I've done that. Of course, we remedied our situation with a whole home generator, and it's not hard to admit that it does make a big difference.
And these people who immediately go after their own town because they're so frustrated. Those are the real winners, in my book.
Every person in every town south of the Aroostook County line was affected in some fairly significant way by power outages and road blockage from downed trees, including people who work for the town. This definitely includes people who are responsible for emergency situations such as what we all just experienced. If they're trapped in their towns they can't get out and help other people. It's up to "other people" to help each other until these emergency management systems can be set up and put into place so the community can make proper use of them. That's why we were out with gloves on our hands, our Silverado with tow hooks, a chainsaw, chains, straps, shovels, and our positive attitudes. Because that's what the community needs in times like these. Not people badmouthing everything that's going wrong during the worst of it. We all know things aren't perfect. We're out here clearing trees, for pete's sake. That's not my job. But someone has to do it. If someone on one of these blocked roads has a heart attack from the stress of being without power on the brink of winter, when night time temps are dropping to the lower 30's, they aren't going to be easily helped if EMS can't get to their driveway.
Shut your pie hole and fill in the inadequacies of this situation until we get back on our feet and can address them with a "preemptive" design, so we can be ready for the next storm we'll certainly all find ourselves.
Hm?
That's where I'm coming from. That's where my mind is. If I'm sitting inside because I'm bored without power or internet or heat, or whatever. I'd rather be in my vehicle looking for places my help is needed than to be sitting at home wallowing in self pity and blaming all the departments that are failing at their job(s) because I've been inconvenienced for a few days.